William Quere
William worked under supervision of Dr. Maria Davis. He investigated membrane protein topology of membrane protein RsiO, an anti-sigma factor native to Bacillus subtillis.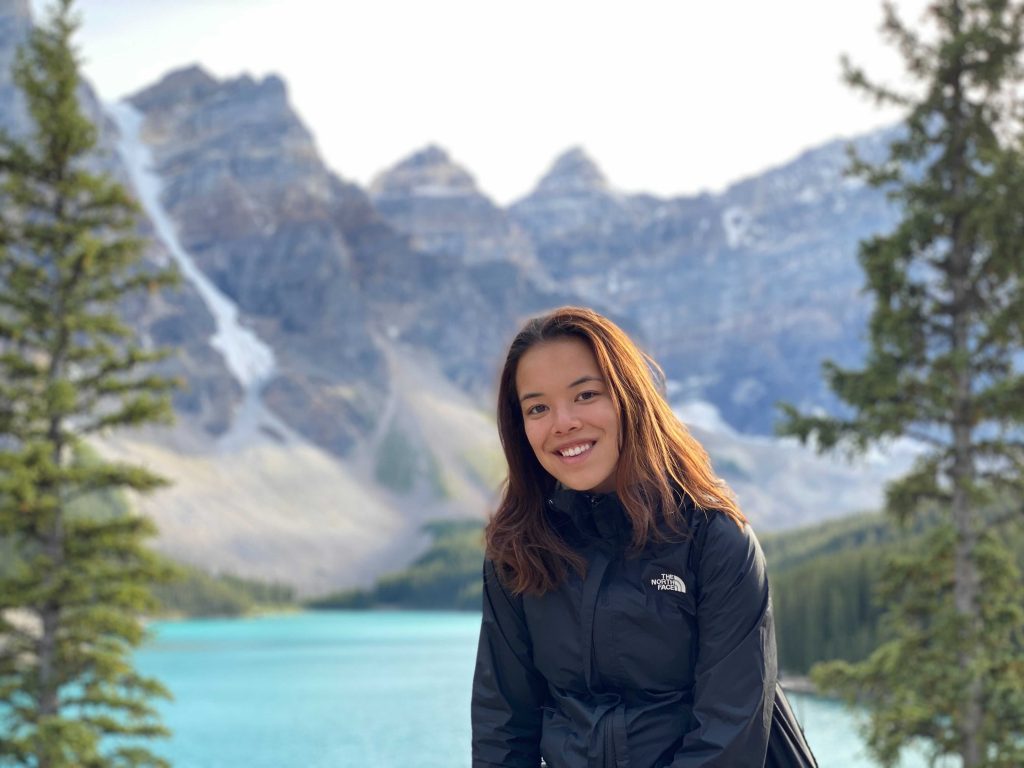 Jade Chow
Jade worked under the direction of Dr. Maria Davis, exploring genomics-based techniques that can be used to analyze membrane protein topology.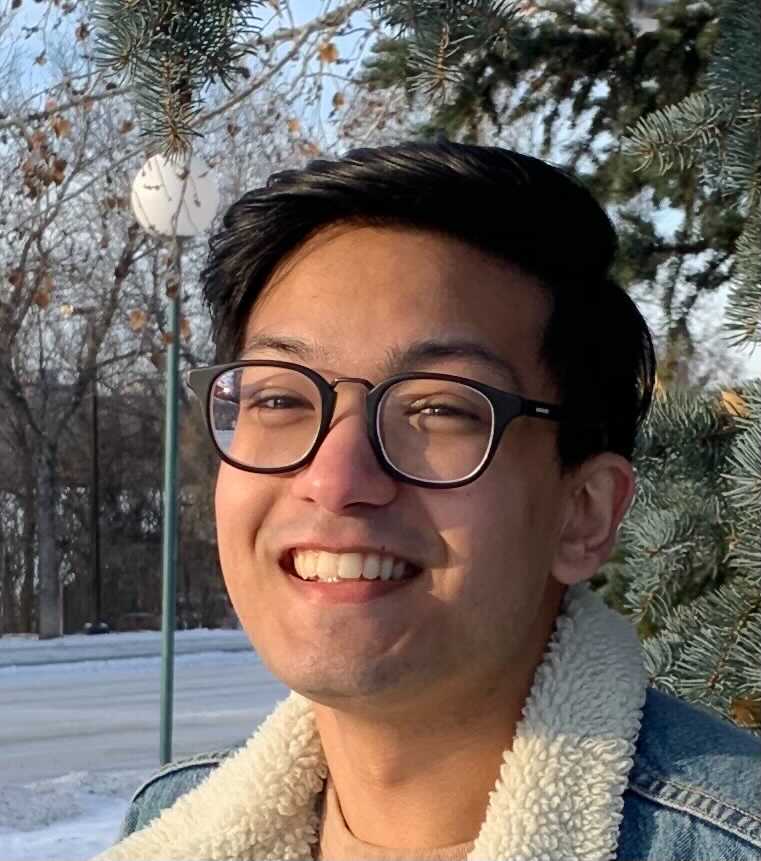 Faraz Khan
Faraz was an NSERC USRA recipient in 2020, investigating the guy microbiome of Blaberus discoidalis and characterizing the changes due to diet.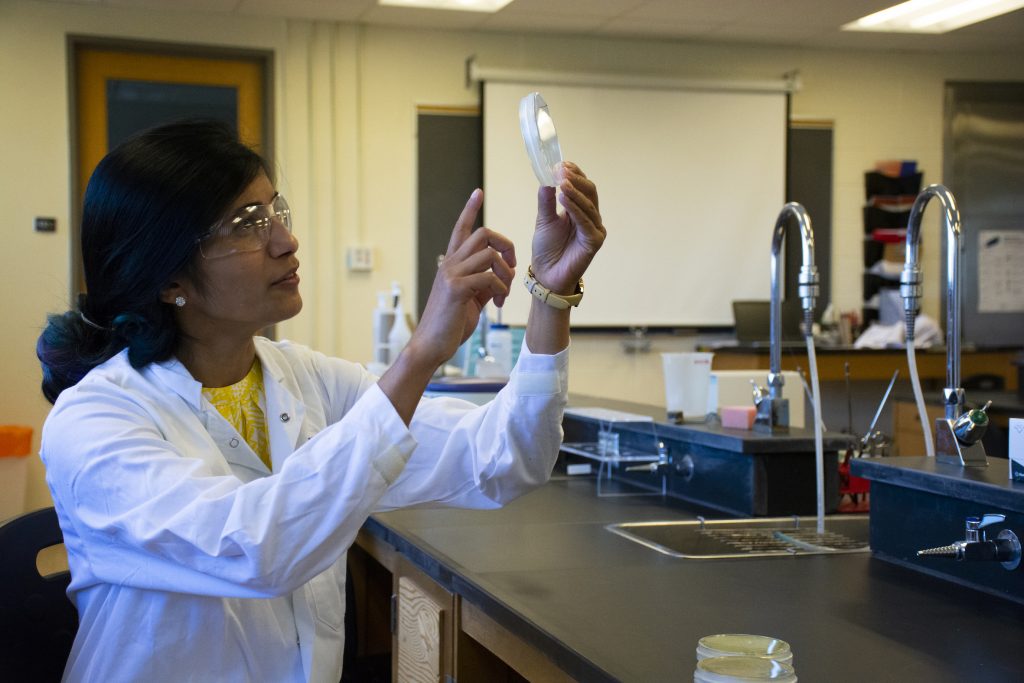 Maria Davis, PhD
Dr. Davis was a Laboratory Instructor in the Department of Biology at the University of Regina where she taught genetics and plant physiology lab courses.
Her research with primarily undergraduate students focused on stress responses in microorganisms, insect microbiomes and discipline-based education research to enhance her laboratory courses.
Nicole Lerminiaux, PhD
I sampled dugouts for bacterial plasmids to identify groups of genes  that co-occur together. I was interested in how antimicrobial resistance genes persist in dugouts over time and how they are influenced by cattle presence.
Ebtihal Alshabib, PhD
Many bacteria have the ability to uptake DNA from the environment, this phenomenon termed "natural competence". I'm interested in studying the genetic induction and regulation of natural competence in Salmonella and E. coli. Additionally, I'm interested in studying the metabolism of oil-degrading organisms.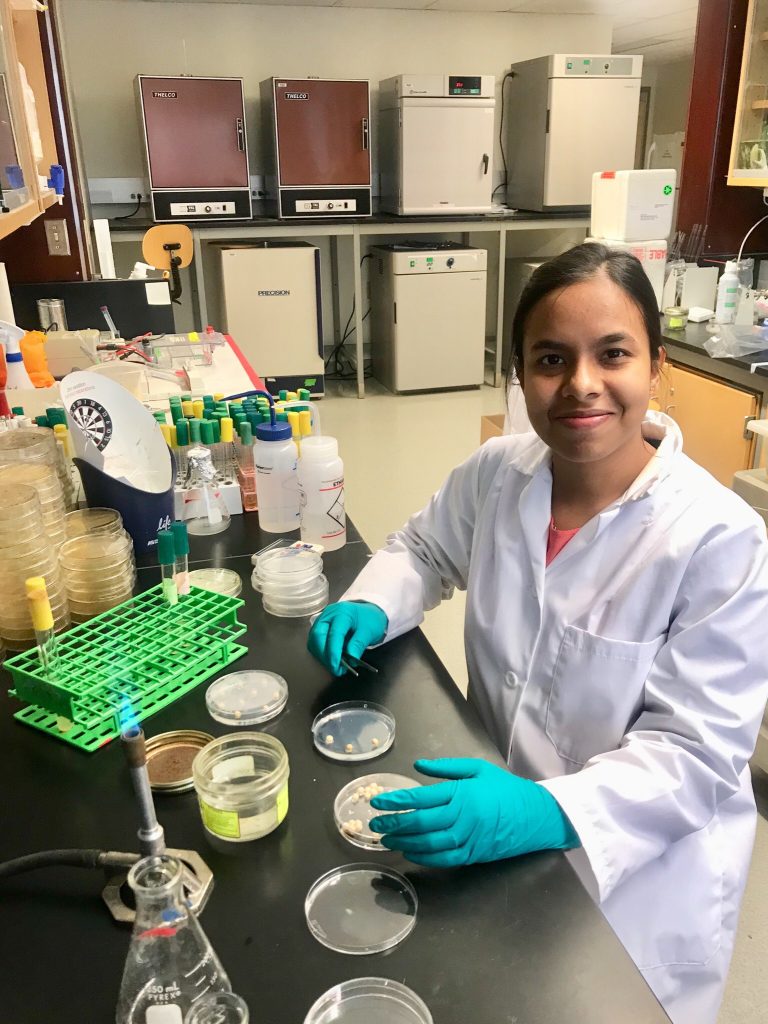 Mir Salma Atkar, PhD
My research focused on studying the genes involved in maintaining a functional cell envelope in the pea-lentil nodulating bacteria Rhizobium leguminisarum and identifying the genes/genetic networks needed for survival fitness of rhizobia to interact with the signal peptides like NCRs produced by the host legume plants. To conduct my research I applied a high throughput genetic screening technique, Insertion Sequencing or INSeq, which helped us to reveal essential genes in rhizobia for a given condition.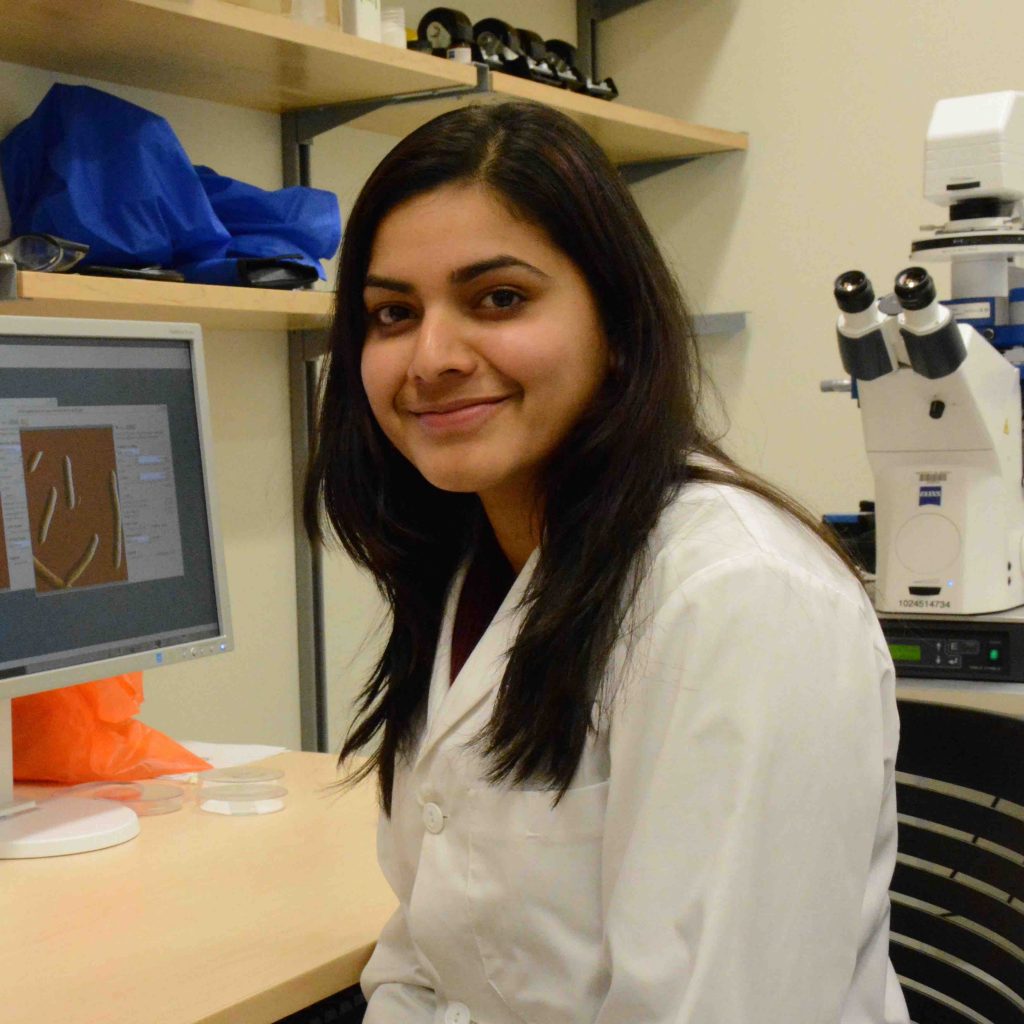 Supriya Bhat, PhD
Supriya worked on an industry collaborative postdoctoral project with Lallemand Plant Care in the Yost Lab. Her project was aimed at understanding the genetic networks of a plant growth promoting bacteria and its potential role in assisting with iron acquisition in Soybean using transcriptomics. Supriya also spent time in the Cameron lab, where she worked on many projects that broadly focused on understanding the mechanisms of multi-drug resistance and competence systems in Enterobactericeae using next-generation sequencing technologies such as Illumina and Oxford-Nanopore.
Jordyn Bergsveinson, PhD
Jordyn was a microbial ecologist with the IMSS group and works to design, develop, and support projects that analyze microbial communities. Her academic and industry experience includes work with environmental bioremediation, industrial fermentation, and microbial food spoilage. 
Claire Freeman, PhD 
Wastewater treatment plants (WWTPs) are essential in limiting negative anthropogenic effects on the environment by minimizing the release of nitrogen, phosphorus and bacteria. My research focuses on the microbial communities in biological nutrient removal (BNR) systems and how they respond to seasonal fluctuations in temperature.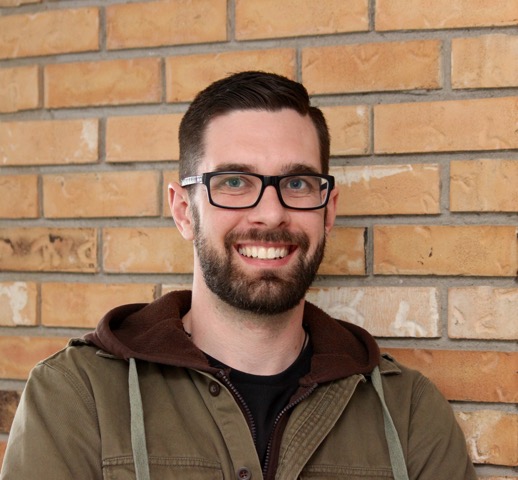 Morgan Kirzinger, MSc 
During my time as a bioinformatician for IMSS, I generated bioinformatics pipelines for next generation sequencing data analysis for RNASeq experiments, variant calling, genome assembly, and annotation pipelines, as well as running analysis on large genomic datasets. 
Kara Loos, PhD 
Kara worked as a Genomics Research Associate with the IMSS group, working both as a project manager as well as on various different sequencing projects with collaborators. These projects include 16S community sequencing, RNA-Seq, whole genome sequencing, In-Seq and Oxford-Nanopore sequencing, on both environmental and clinical samples. In addition to collaborative projects, her role in IMSS is to assist other faculty members in using IMSS technologies and resources, facilitate student training and project support, and to aid in seeking new regional, national, and international collaborative ventures.
Keith MacKenzie, PhD
Keith was an NSERC postdoctoral fellow and bacterial geneticist in the laboratory of Dr. Andrew Cameron. During his fellowship, Keith specializing in the implementation of whole genome sequencing and bioinformatic approaches to improve infectious disease surveillance and diagnostic tools. His primary work was focused on evaluating the diversity of Mycobacterium avium subspecies paratuberculosis (MAP) strains within Saskatchewan cattle and developing new genomics-based diagnostics for the efficient and effective detection of this pathogen.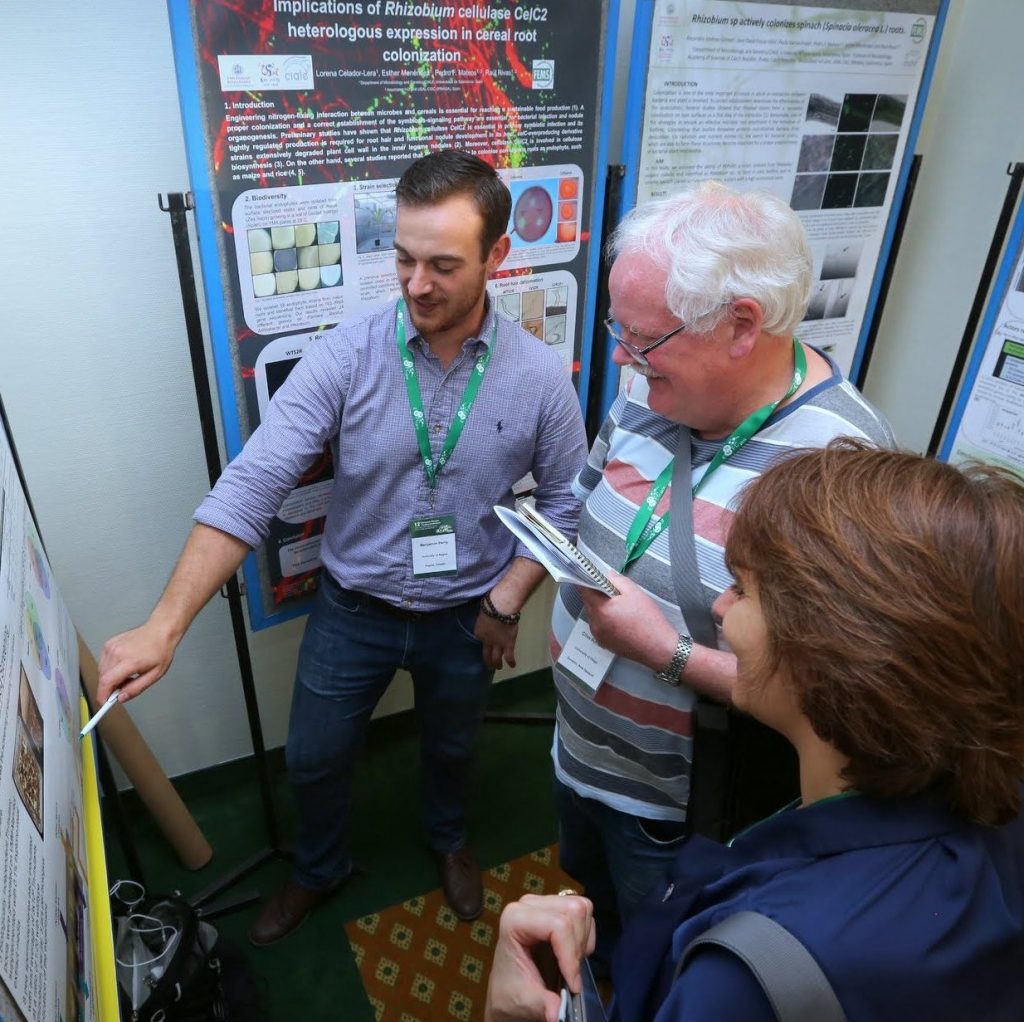 Ben Perry, MSc 
Ben's individuals projects included developing high-throughput loss of function screening in rhizobia bacteria using transposon insertion sequencing. He was also involved in our collaboration with Agriculture and Agri-Food Canada to describe microbial communities found within on-farm biobeds, designed to remediate pesticide residues and reduce pesticide runoff, using metagenomic and metatranscriptomic approaches. 
Alexa Pierce, MSc
My research focused on understanding why and how bacteria are able to enhance plant growth. Specifically, I was interested in determining the mechanism of plant growth promotion of a particular bacteria that improves the yield of rice. I used radionuclides and position emission tomography (PET) to quantify, visualize and track nutrient allocations in plant systems to gain a better understanding of the plant-microbe interactions taking place.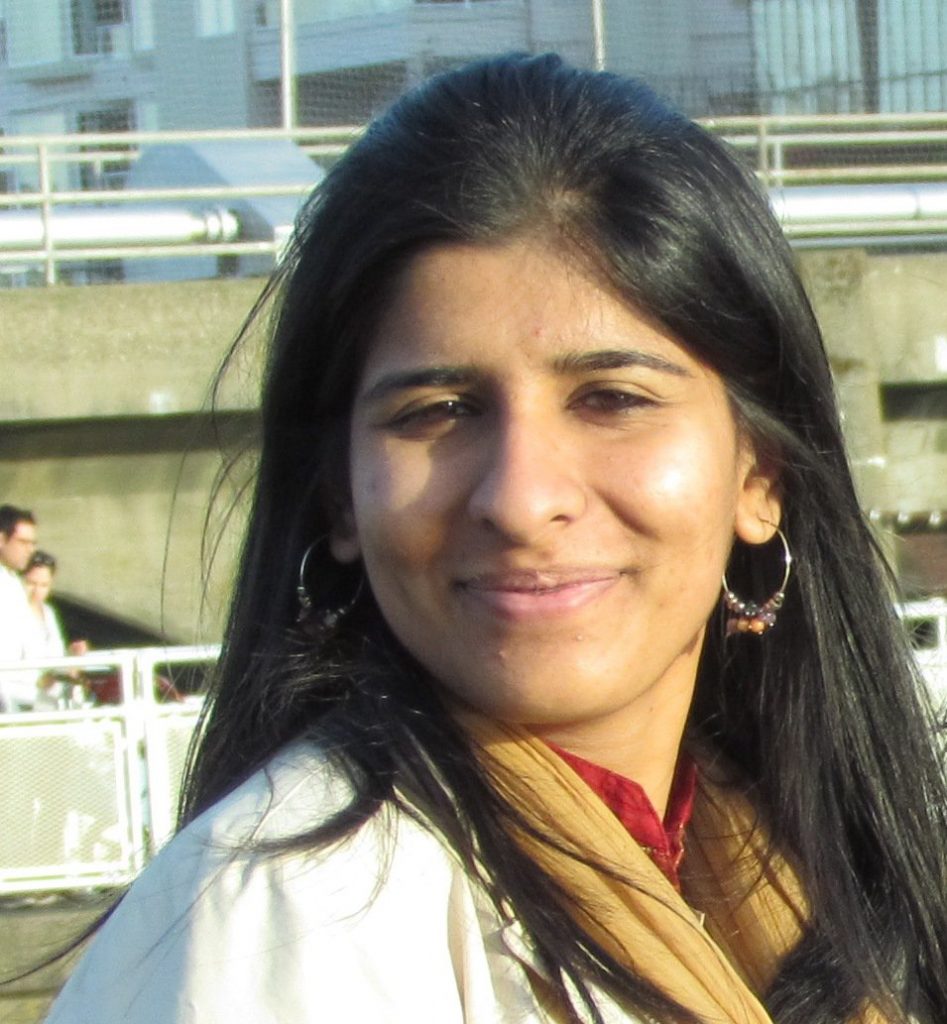 Aditi Sharma, PhD 
Aditi was a MITAC postdoctoral fellow and a budding "genome shuffler" in the laboratory of Dr. Christopher Yost. She worked towards generating rhizobial strains that have higher on-seed survival and performance using protoplast fusion. Additionally, she used Next Gen Sequencing to understand the factors regulating desiccation tolerance in Bradyrhizobium strains.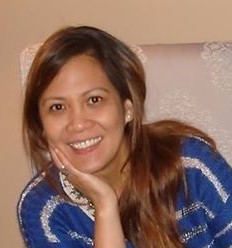 Dinah Tambalo, PhD 
Dinah played a very important role in the overall function of the lab. She provided research support to both the Rhizobium discovery based research program and the environmental water quality and food safety program. Dinah's individual projects included describing the molecular mechanisms of swarming behaviour in Rhizobium leguminosarum and working with our partners in the Saskatchewan Vegetable Growers Association to protect fresh produce from microbial threats.
Nikki Burnett, MSc 
My research focuses on measuring the changes in the rhizosphere microbial community of peas and lentils in response to an infection caused by Aphanomyces euteiches. This pathogen is persisting in Saskatchewan fields with very few methods for control. Within my research, I hope to find a microbial community that impacts, by either inhibiting or enhancing, the infection severity of A. euteiches.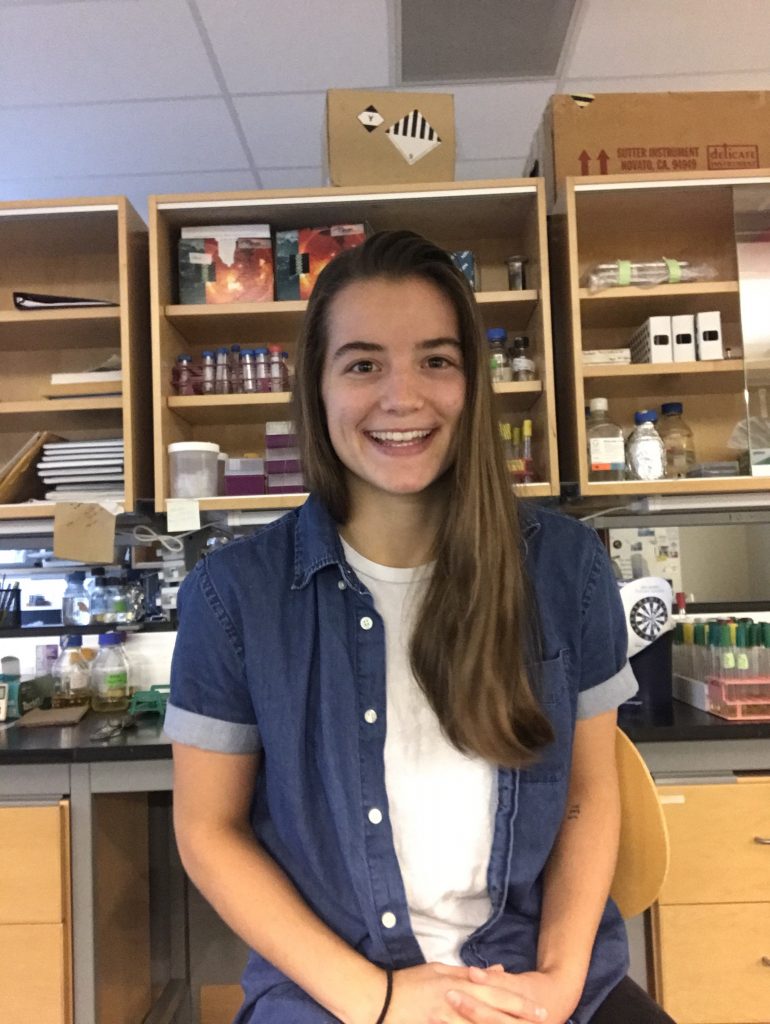 Kevina Mullock, MSc
Kevina focused on gaining insight in mixed microbe community competition and how it affects legume root colonization and soil fertility. She used transcriptomics to discover novel gene functions that have the potential to improve the competitiveness of soil inoculants.