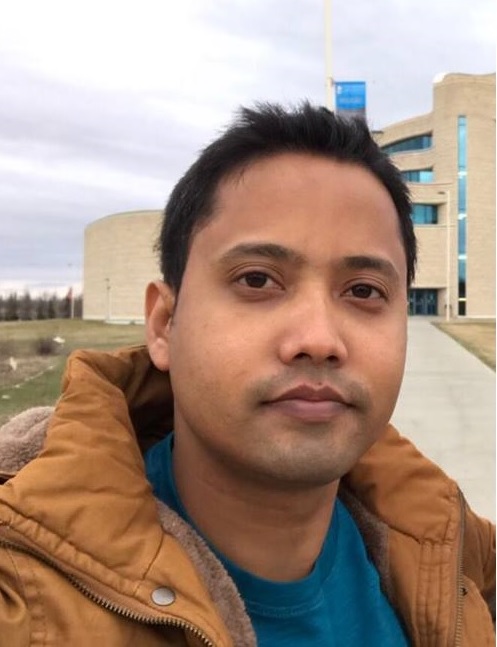 Mohammad Ruhul Amin, PhD Candidate
My research project is to discover genetic networks involved in multiple facets of Salmonella physiology including antibiotic resistance, survival in acidic conditions and natural competence using the genome-wide transposon mutagenesis and screening technique, INSeq. The antibiotic resistance project also includes identifying the genes responsible for multi-drug resistance in a clinical isolate of Klebsiella.
Nikki Burnett, MSc Candidate
My research focuses on measuring the changes in the rhizosphere microbial community of peas and lentils in response to an infection caused by Aphanomyces euteiches. This pathogen is persisting in Saskatchewan fields with very few methods for control. Within my research, I hope to find a microbial community that impacts, by either inhibiting or enhancing, the infection severity of A. euteiches.
Nicole Lerminiaux, PhD Candidate
I am sampling dugouts for bacterial plasmids to identify groups of genes 
that co-occur together. I am interested in how antimicrobial resistance 
genes persist in dugouts over time and how they are influenced by cattle 
presence.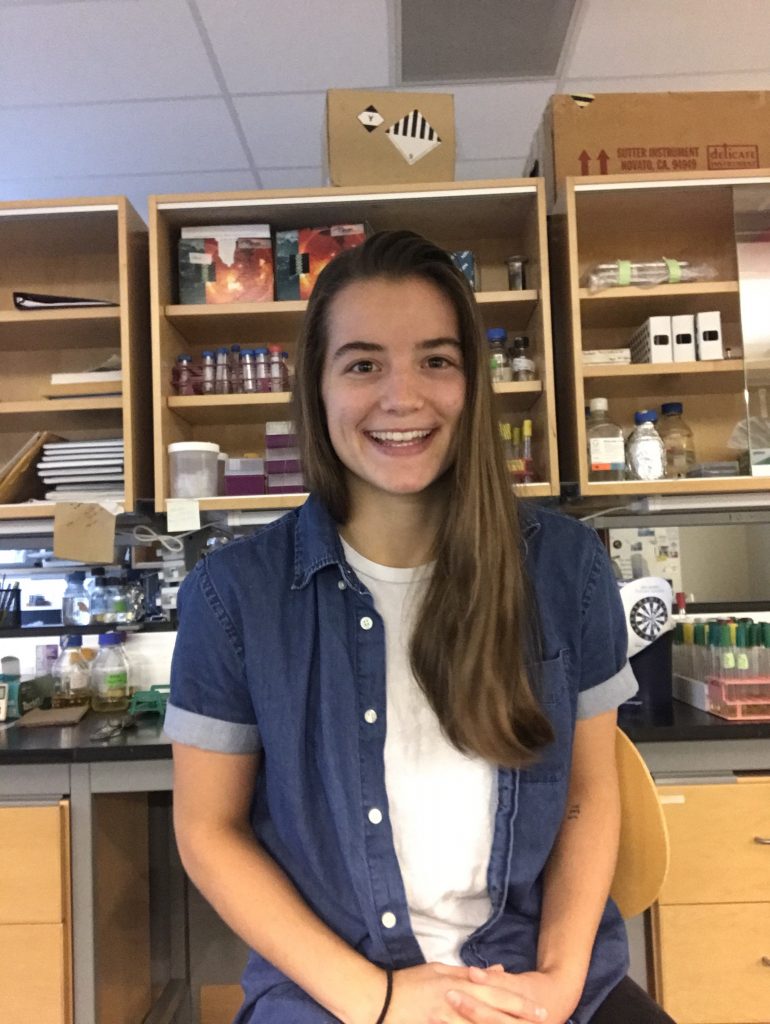 Kevina Mullock, MSc Candidate
Kevina is working on her Masters in Biology. She is focused on gaining insight in mixed microbe community competition and how it affects legume root colonization and soil fertility. She is using transcriptomics to discover novel gene functions that have the potential to improve the competitiveness of soil inoculants.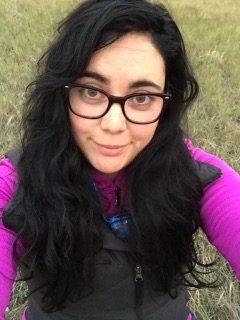 Kirsten Palmer, PhD Candidate
Bumble bees are proficient pollinators of many natural and agricultural landscapes, however, in recent years some species are experiencing dramatic declines in parts of their ranges. My research focuses on one of the main contributing causes of these declines, pathogens. My research interests include disease prevalence and characterization of novel pathogens using state of the art molecular approaches.
Danae Suchan, MSc Candidate
Danae is a Master's student supervised by Dr. Cameron with the Institute for Microbial Systems and Society. Her thesis research involves the application of advanced genetic sequencing techniques to diverse fields of microbiology: zoonotic disease, agricultural plant-microbe interactions, bioremediation, and bacterial community geochemistry. Danae's work is currently supported through NSERC and SHRF funding.